The Department of Electrical and Computer Engineering has multiple opportunities for students to embark on a fully funded Ph.D. journey within a research-intensive institution. Our students work closely with globally acclaimed researchers in cutting-edge domains such as devices and materials, electromechanical and energy systems, embedded systems (including IoT and edge computing), and electromagnetics.
Student benefits include:
A competitive stipend
Tuition waiver
Health insurance coverage
Access to state-of-the-art facilities that foster excellence in research.
No Application Fees During 16-20 October 2023. See https://graduate.ua.edu/ for details.
Ph.D. students are sought for multiple projects, including but not limited to:
Underwater Wireless Communication, Networking, and Robotics, Prof. Aijun Song song@eng.ua.edu
Modeling, simulation, and control of power systems and microgrids, Prof. Qianzhi Zhang qianzhi.zhang@ua.edu
Monitoring of Microplastic Pollution Using Integrated Sensing Technology, Prof. Mark Cheng mmcheng@eng.ua.edu
Advanced Signal Processing and Machine Learning Algorithms for Autonomous Vehicles, Prof. Shunqiao Sun ssun21@eng.ua.edu
Machine and Deep Learning in Wearable Devices, Prof. Edward Sazonov esazonov@ua.edu
Power distribution system modeling, analysis and optimization, Prof. Lusha Wang lusha.wang@ua.edu
Research at UA ECE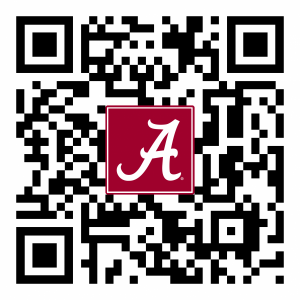 Tuscaloosa, AL: The University of Alabama is located in the heart of Tuscaloosa, home to one of the most beautiful campuses in the nation, along with a very mild climate and a low cost of living. Tuscaloosa is a 4‐hour drive to the Gulf Coast where you will find some of the most breathtaking beaches in the world!